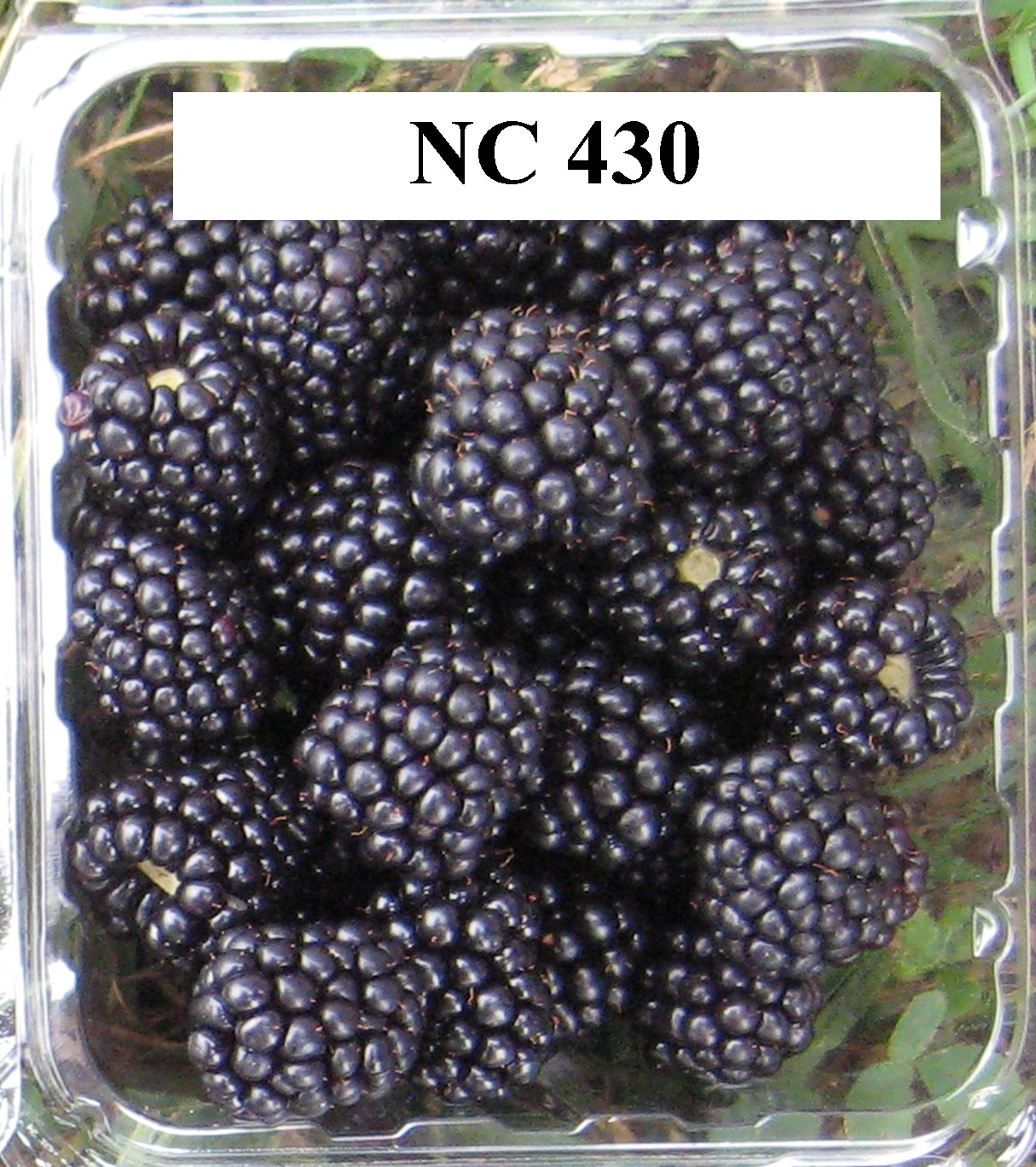 Nurseries licensed to propagate 'Von' blackberry (tested as NC430), as of 10 September 2013:
AgriStarts, Inc.
1728 Kelly Park Road
Apopka, FL 32712
Tel.: (407) 889-8055
Fax: (407) 889-2523
info@agristarts.com
http://www.agristarts.com
North American Plants, INC (S,P)
P.O.Box 743, Lafayette,
Oregon 97127
877-NAP-INFO (627-4636)
Fax: 503-474-0872
Email: orders@naplants.com
Other nurseries will often buy from these nurseries. When you are looking for plants, make sure you ask if they have been tested for viruses! Starting off with clean healthy plants is very important and will enable you to enjoy many more years of production.