Blackberry fertility in late summer
Now is the time to do tissue sampling in blackberry. Plant tissue samples will help you determine needs and adjustments. In NC, samples should be taken after fruit harvested from the plants. Leaves from the 3-5th node of the primocane plant should be sampled and sent to NCDA and they will make recommendations for the following season. Keep your records so you can see if there are trends in your fields. Below are the recommended levels of macro and micronutrients.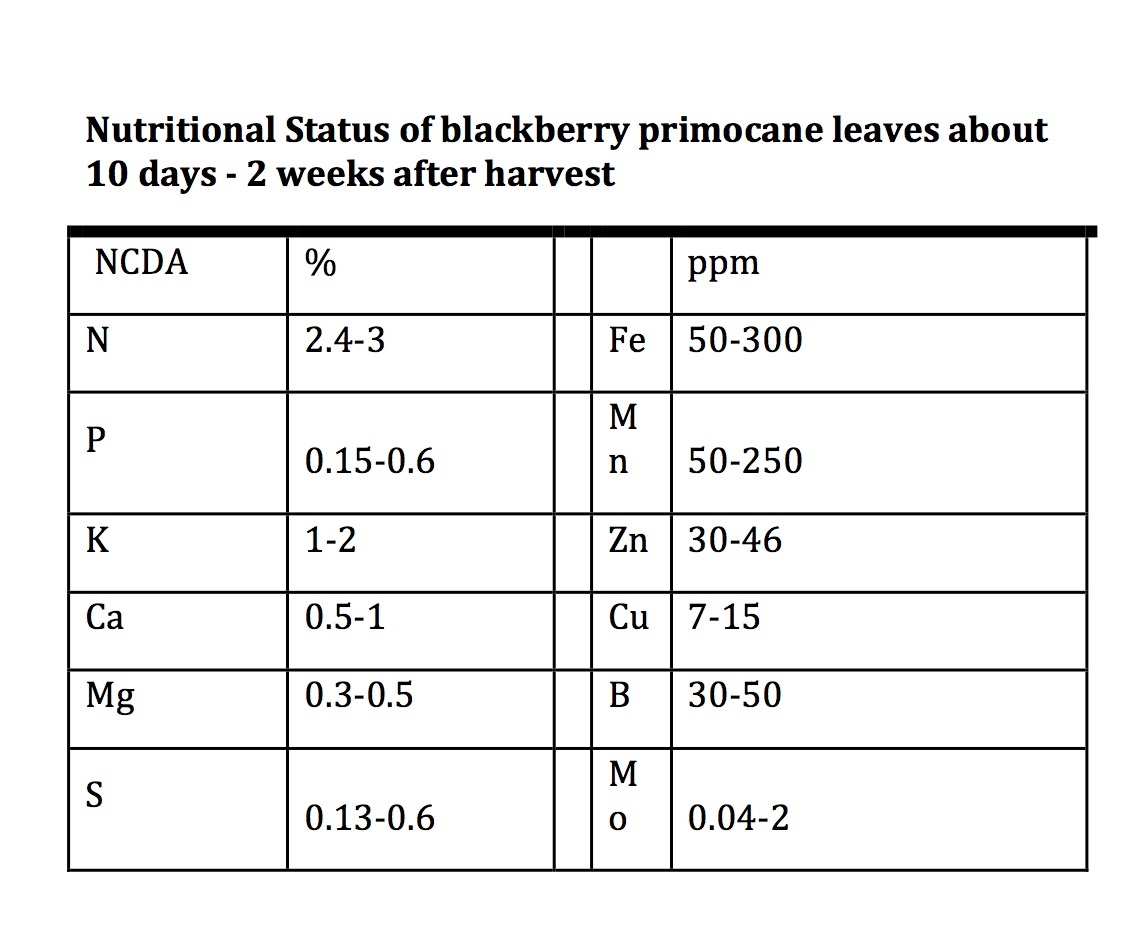 Was the information on this page helpful?
Care to tell us why? Send Explanation
This page can also be accessed from:
go.ncsu.edu/readext?237244